DALLAS – January 7, 2022 – Researchers at UT Southwestern Medical Center studied obstructive sleep apnea in a large group of children and concluded that underweight children with the condition are more likely to have obstructive sleep apnea. reduced stature, enlarged tonsils and allergic rhinitis. Screening these children for suspected obstructive sleep apnea (OSA) could be very effective, the researchers said.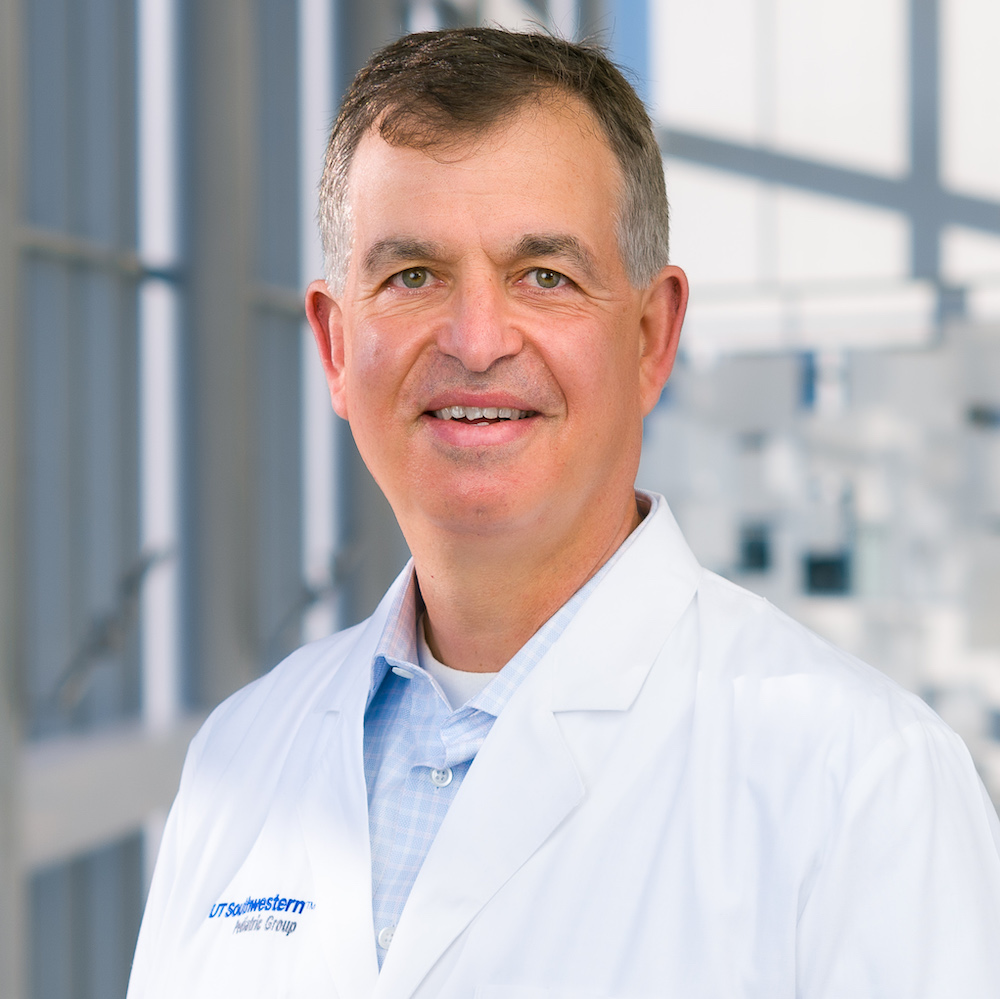 Ron Mitchell, MD, professor of otolaryngology, chief of pediatric otolaryngology
"We recommend nocturnal polysomnography if OSA is suspected in children with symptomatic underweight to provide timely diagnosis and treatment, especially in children with a history of large tonsils and / or allergies. Said Ron Mitchell, MD, professor and vice chair of the department. of otolaryngology. Polysomnography is a comprehensive test measuring brain waves, oxygen levels, heart rate, and breathing that is used to diagnose sleep disorders.
Dr Mitchell is also the head of the pediatric otolaryngology service at the Children's Medical Center in Dallas. The study is published by Otorhinolaryngology – Head and neck surgery.
In this study, the underweight children who had PSG for suspected OSA had a mean age of 6.4 years and 75% were Hispanic or black. More than 50% of them had at least 2 comorbidities, allergies and neurological abnormalities being the most common. Overall, the demographic and clinical characteristics between underweight children with and without OSA were similar. Height was negatively correlated with OSA, while enlarged tonsils and allergies were predictors of OSA. No predictor of severe OSA was identified in this population.
Dr. Mitchell is a leading clinician and researcher in the field of pediatric respiratory disease who has devoted much of his career to unraveling the intertwined issues of OSA, large tonsils and obesity. He is studying how OSA surgery affects children's behavior, sleep, health and quality of life. Dr Mitchell is the current president of the American Society of Pediatric Otolaryngology (ASPO) and is the chair of several committees, including a recent American Academy of Otolaryngology-Head and Neck Surgery working group that published the guideline clinical practice: tonsillectomy in children.
Other UT Southwestern researchers involved include Courtney Johnson, Taylor Leavitt, and Romaine F. Johnson.
Dr. Mitchell holds the Distinguished William Beckner, MD, Chair in Otolaryngology.
About UT Southwestern Medical Center
UT Southwestern, one of the nation's leading academic medical centers, integrates pioneering biomedical research with exceptional clinical care and education. The institution's faculty has been awarded six Nobel Prizes and includes 25 members of the National Academy of Sciences, 16 members of the National Academy of Medicine and 14 researchers of the Howard Hughes Medical Institute. The full-time faculty of more than 2,800 is responsible for revolutionary medical advancements and is committed to rapidly translating science-driven research into new clinical treatments. Doctors at UT Southwestern provide care in approximately 80 specialties to more than 117,000 inpatients, more than 360,000 emergency room cases, and supervise nearly 3 million outpatient visits per year.