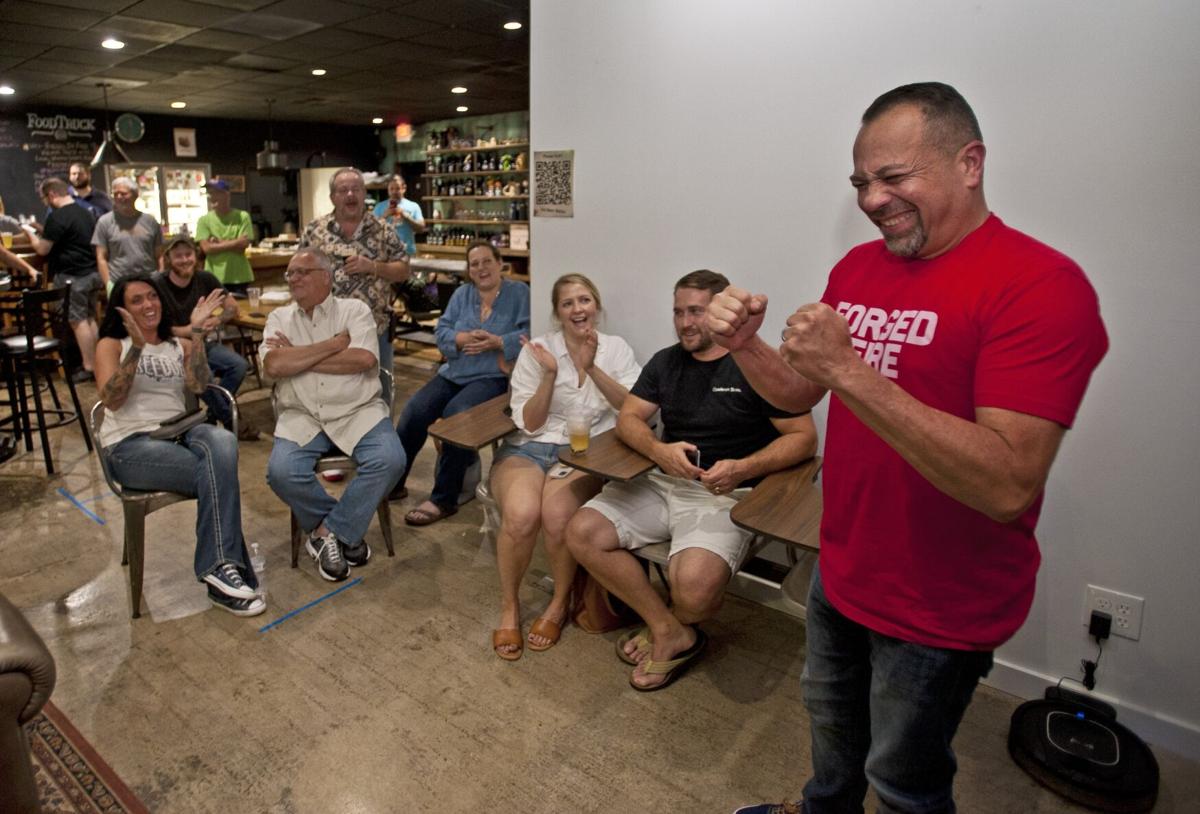 Fermin Lopez, a blacksmith from Winston-Salem, won the History Channel Armed Forces Tournament and a $10,000 check for his efforts.
Lopez was named tournament champion on an episode of the network's "Forged in Fire" television show that aired Wednesday night.
Lopez, a U.S. Army veteran, took on three other blacksmiths who are also Army veterans.
"I guess it's out of the hat now," Lopez told about 30 friends and family who gathered for a watch party at JuggHeads Growlers & Pints ​​at 4843 Country Club Road in Winston-Salem. .
"Thank you for your support," Lopez said. "It's been quite a journey, but in the end, I was the champion. I'm $10,000 richer.
The crowd then applauded Lopez for her effort.
During the TV program, Lopez smiled as she sat next to his wife, Robin. They brought three boxes of cupcakes for their guests at the bar.
Lopez, 53, crafted a Civil War-era cavalry sword in the blacksmith shop at his Winston-Salem home that passed three tests from the show's three judges.
During the History Channel show, Lopez competed against three other contestants to show off their skills as blacksmiths.